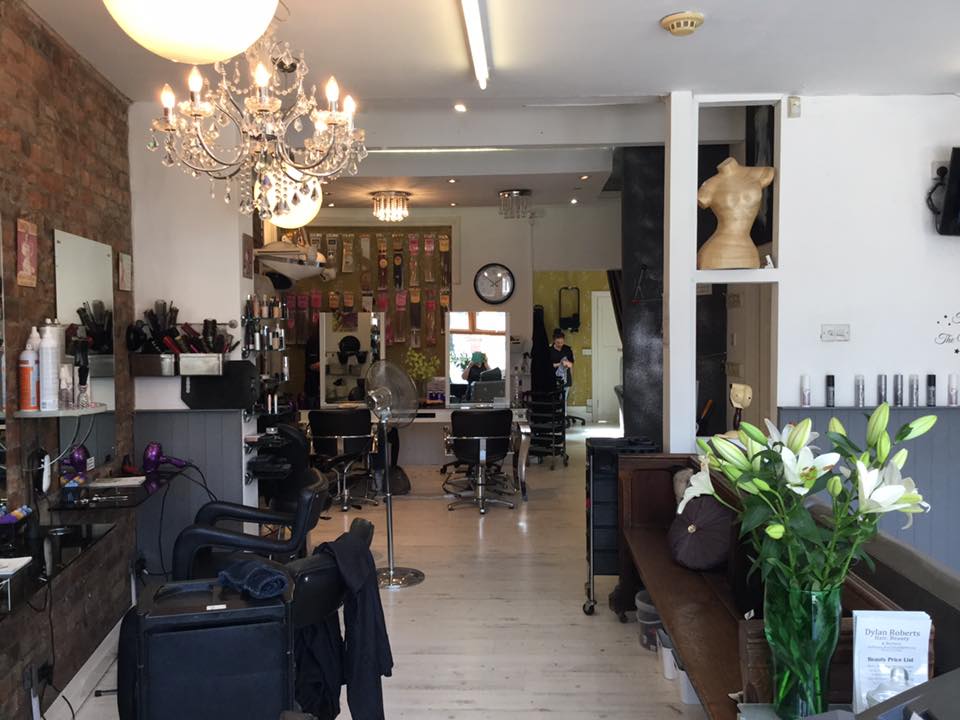 Ladies
Long Hair Cut & Blow
Short Hair Cut & Blow
Long Hair Cut & Set
Short Hair Cut & Set
Wash & Cut
Long Hair Wash & Blow
Short Hair Wash & Blow
Long Hair Shampoo & Set
Short Hair Shampoo & Set
Conditioning Treatment
Weaves
Extensions – Prices on Consultation
Lip/Chin
Bridal Packages Available
Party Hair Available
Children's Prices = Under 12 years old
Babies/Tots prices available
Ladies Colouring
Eyes
Full Head Mesh Highlights
Half Head Mesh Highlights
Full Head Tint
Full Head Tint/Caps, Cut & Blow
Tint, Cut, Set & Blow
Tint, Blow or Set
Cap Highlights
Semi-Permanent Colour
Perming
Dulcia Tonica
Soft & Lasting
Acid Perms
Spiral Perms
Gentlemen
Dry Cut
Back & Sides
OAP Dry Cut
Cut & Blow
Wash & Cut
Full Head Shave
2 Guard Shave
Colouring
Perms
Boys
Waxing
Eyebrows
Eyebrow Tint
Eyebrow Wax Tint
Underarm
Bikini
Hollywood (All Off!)
Brazilian (Leaving a landing strip)
Half Leg
Full Leg
Full Leg/Bikini
Lip
Chin
Lip/Chin
Full Arm
Half Arm
Threading
Eyes
Eyelash Tint
Weekend Lashes
Semi-Permanent Lashes
(Please note this Lashes can last up to 3 months)
Semi-Permanent Lash Top Up
Mens Services
Eyebrow Shape and Tidy Up
Full Face Shave and Head Massage (How Towels Used)
Back and Chest Wax
Feet
Pedicures and File & Polish
File & Polish Toes inc. Nail Trim
Gel Toes
Gel Nails/Toes
Make Up
Full Face/Eyes including Lashes
Airbrush Full Face/Eyes and Lashes
Hair/Make Up
Airbrush Hair/Make Up and Lashes
Hair & Make Up on Location
Semi-Permanent Make Up
Eyebrows
Microblading
Lip Liner
Eyebrows/Lip Liner
Lip Liner/Blush
Full Lip Colour
Beauty Spots
Eyelash Enhancements (Tattooing in between eyelashes)
Eyeliner – both Eyelids and Under-Eyeliner
Just Eyelids
Under Eyeliner
Semi Permanent Tattooing
Please note: Dylan Robert's hold a Full Semi-Permanent Tattooing License to administer these procedures and certification is on display in the salon.
It's the latest innovative enhancement make up. It is different to normal tattooing as it is not ink, it is a pigment therefore it is not permanent and lasts around 12-18 months.
All the Semi-Permanent Make Up procedures are performed and then a top up 1 month later is necessary – this top up is FREE!
Please call in or telephone Dylan Robert for a Free Consultation or for any advice you need. We'll be only too happy to answer your queries.
Please note a 50% deposit is payable for Semi-Permanent Make Up Bookings.
Botulinum Toxin (Botox)
When injected into the muscle it stops the muscle contracting and prevents wrinkling t o the treated area mainly used in the upper part of the face.
Dermal Fillers
These are used to soften and contour lines, folds and wrinkles and to enhance thin lips and lift corners of the mouth.
Chemical Peels
Light AHA peels. These peels contain glycolic, lactic and fruit acids. These peels are used to remove layers of dead skin to smooth out fine lines and sun damaged skin. These peels are repeated to achieve the desired results.
Medium TCA Peels
These peels are deeper and used to treat moderate sun damage surface wrinkles and uneven skin tone. This is a course of four peels.
Prices
Wrinkle Treatment (Botox)

One Area
Two Areas
Three Areas


Starting at £150
Starting at £200
Starting at £300

Dermal Fillers

One Syringe
Two Syringes


Starting at £250
Starting at £350

Chemical Peels

AHA Fruit Peel
Course of Four
TCA Easy Peel Course of Four


Starting at £50
Starting at £150
Starting at £280

Sharon Edwards RGN
Registered with the Nursing Midwifery Council
Trained at KT Training Centre, Harley Street, London
Fully Insured
For free consultation and advice book an appointment at reception or via phone.